Find the best solution to any problem.
Collaborate with your team to reach the best solutions, from anywhere in the world, in a fun and organized way.
Get Started
How it works
Your Team's Solutions
Add a solution
Add a solution
Add a solution
Whiteboard brainstorm?
Shared google doc?
TeamStormIt!
How it works
1
Setup your TeamStorm.
Once you've established the problem you'd like to solve, you can invite your whole team to TeamStormIt.
Each person will be notified via email to join the TeamStorm - it's that simple
Try It Out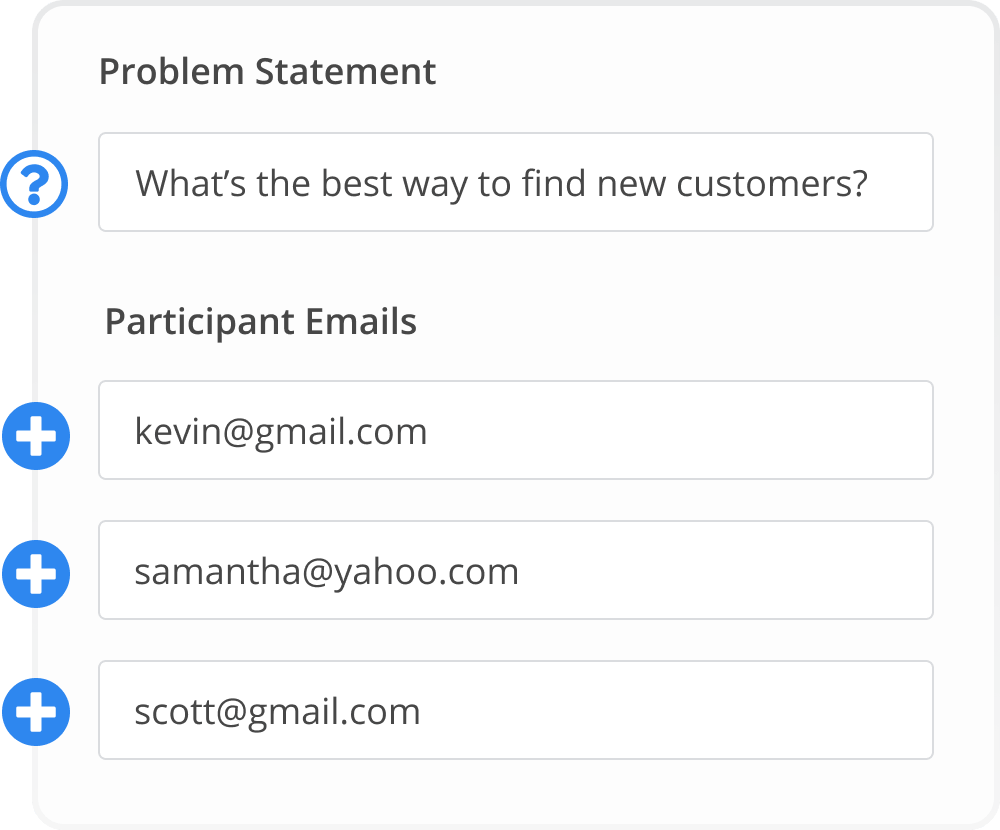 2
Brainstorm with your team.
Now the fun part. Everyone can start submitting solutions and even add descriptions to clarify their idea.
Participants can update and edit their solutions at any time. Moderators control the amount of time alotted for each brainstorm session.
A TeamStorm can be real-time or scheduled.
Get Started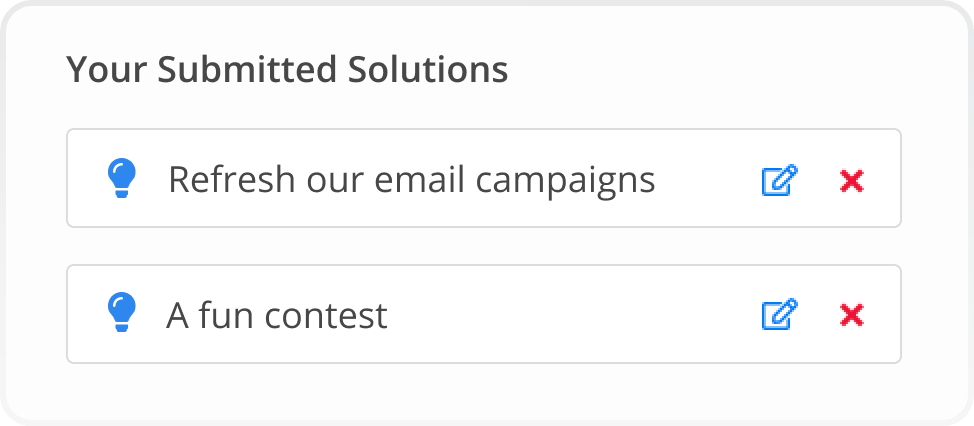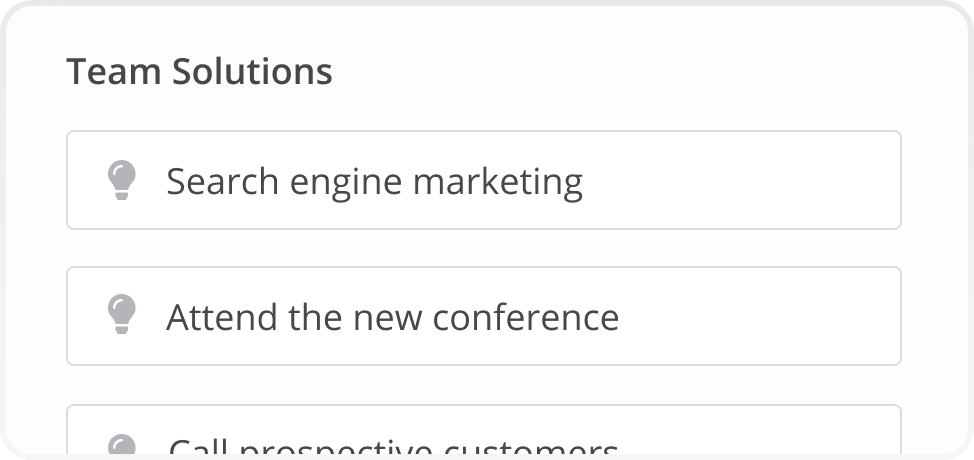 3
Vote on the best solutions.
When the brainstorm session is over, participants can begin voting for their favorite solutions.
A participant can only vote a set number of times, so they must choose wisely. They can review and change their votes while this phase is active.
Solve a Problem
4
Review the results.
After voting has ended, all results are shown with winning solution highlighted. Additionally a moderator can review user analytics and participation stats.
If needed, another round of voting can be initiated to help refine the results.
Ready to innovate?
Innovators achieve success by solving tough problems. TeamStormIt establishes a simple, democratic process that allows everyone to be heard.
Get Started